Prescott Valley Dental Services
Below is a partial list of procedures our Prescott Valley practice can offer you. Dependent upon the patient's condition, some treatments may be combined. All treatments are prescribed for each patient's exact needs; Dr. Howden and Dr. Bennion make recommendations after the exam and x-rays.
Click on any service name below for more details of that particular procedure.
Clear Correct
When people hear the word "braces" the first image that comes to mind is metal wire and brackets on the teeth. Not only do these traditional braces cause gum irritation, but let's face it, they are not very attractive! Fortunately, orthodontic technology has come a long way in the last few years.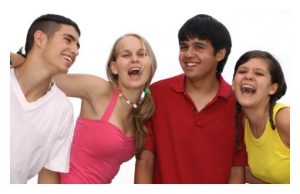 Patients can now use Clear Correct to straighten their teeth. These revolutionary braces are virtually invisible and do not have brackets, wires, or rubber bands. Clear Correct uses custom-designed trays that are both removable and transparent. These aligners gradually move your teeth until they are straight, giving you the beautiful smile you have always wanted.
How do I get Clear Correct?
Clear Correct makes straightening your teeth easy, from your initial appointment to your last. First, your doctor will evaluate your teeth and discuss what you want your target smile to look like. After establishing your treatment goals, your doctor will take x-rays, digital photos, and impressions of your teeth. These are combined to create your Clear Correct prescription aligners.
The information is sent to the Clear Correct lab, where your custom treatment plan is created. Clear Correct makes a precise 3D model of your teeth, which maps out each step of your treatment and allows you and your doctor to preview the final results. Once you are both satisfied with the treatment plan, your custom aligners are fabricated using high-tech digital mapping and molding. Finally, your Clear Correct aligners are delivered back to your doctor.
From this point on, the process is easy:
You will wear your aligners all the time, except when eating or drinking, or when brushing or flossing your teeth.
Every few weeks you will check in with your doctor to see how you are progressing and to get your next series of aligners.
Keep wearing your aligners consistently – soon you will have your perfect smile!
What are the benefits of Clear Correct?
It won't interrupt your lifestyle.
Unlike traditional braces, Clear Correct aligners are made of clear plastic and are comfortable to wear.
Most people will never know you are straightening your teeth.
There are no wires, metal brackets, or rubber bands to irritate your mouth. They are also removable, so if you have a special event or are going out to eat, you are free to take them out.
It is versatile. Clear Correct can be used for all types of orthodontic conditions. It can treat widely spaced or overly crowded teeth. It can also take care of more complex issues, such as underbites, overbites, and crossbites.
It is effective. In just 6 months to a year, Clear Correct can straighten your teeth and enhance your smile. Clear Correct has been proven effective in clinical research and in practices nationwide. As long as you wear your aligners consistently, you will see the results as you progress through your treatment.
Clear Correct has become the ideal choice for those wanting to straighten their teeth. Over a quarter of a million patients have used Clear Correct to straighten and brighten their smiles. Do you live in or around Prescott Valley and Chino Valley? Call us today to find out more about Clear Correct!
Composite Fillings (Tooth-Colored Fillings)
When considering tooth fillings, one of the options available is composite fillings which are made from durable plastics that are similar in color to natural teeth. Because the composite fillings are tooth-colored, they look more natural and are less noticeable compared to other types of fillings.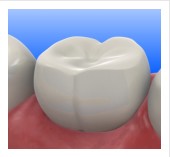 Another benefit of tooth-colored fillings is that they are compatible with sealants, allowing your dentist to perform both procedures in a single sitting and thus preventing further decay. There are other advantages to composite, tooth-colored fillings such as, most importantly, its ability to bond to tooth structures. Also, in many cases these fillings can be repaired by the addition of more composite material.
Speak with one of our doctors to find out which kind of filling is best for you.
If you live in or around Prescott Valley and Chino Valley, or surrounding areas, call or schedule an appointment today.
Cosmetic Dentistry
A rapidly emerging field of dentistry is referred to as cosmetic dentistry. In cosmetic dentistry, the emphasis is on improving the patient's smile through changing the appearance of the teeth and mouth. Many people view cosmetic dental practices as being elective treatments – as opposed to necessary dental treatments – but having a beautiful, engaging smile and feeling secure in one's appearance can make people feel better about themselves and lead to a fuller, happier life. For an experienced Prescott Valley and Chino Valley cosmetic dentist, turn to the dental services of Dr. Howden and Dr. Bennion.
How Cosmetic Dentistry Works
Cosmetic dentistry is the best way to improve your smile, whether you've missing or damaged teeth, gaps between your teeth, or your teeth have been discolored or stained. Your cosmetic dentist in Prescott Valley and Chino Valley will offer all of their services in their comfortable dental office; you don't need to worry about being referred to additional specialists. This means Dr. Howden and Dr. Bennion will be overseeing and performing your cosmetic dental procedures, in a manner that is convenient to your schedule.
With state-of-the-art cosmetic dentistry procedures, Dr. Howden and Dr. Bennion will work to save as much of your existing tooth structure as possible. This saves you money, preserves your teeth, and eliminates the need for more invasive dental procedures.
Cosmetic Dentistry Treatments
There are currently many cosmetic dentistry procedures available. Among these are:
Composite Bonding – replaces the broken, chipped, and discolored parts of teeth through the use of a special composite material.
Dental Veneers – adhesively bonded to the surface of a tooth or teeth to cover gaps, cracks, and chips in existing teeth and also to improve the color of the teeth.
Inlays or Onlays – inlays are also called indirect fillings; they are a long-lasting type of filling that is added to teeth with tooth decay or other structural damage.
Teeth Whitening – the most commonly recommended and practiced cosmetic dental procedure, teeth whitening removes stains on teeth; the cosmetic procedure can be performed at home or in your cosmetic dentist's office.
Dental Crowns and Bridges
A crown (cap) is a restoration that is placed on teeth that have lost a lot of their structure. There are various types of crowns, ranging from full porcelain to full metal crowns. Your dentist will explain the advantages and disadvantages of each kind for you.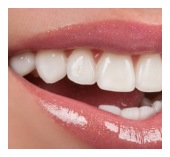 Crowns may also be used to securely attach a bridge if the structure of the surrounding teeth is inadequate. A bridge is a dental appliance that is used to replace one or more missing teeth. They are designed to be cosmetically appealing and to restore proper occlusion. Like crowns, bridges are fully customizable and made of various materials, including porcelain and metals. Although not as permanent as a cap, bridges are bonded to the surrounding teeth and only removable by your dentist.
Both crowns and bridges are created to match the color, height, texture, and overall appearance of your teeth. Most crowns and bridges will last for life, eliminating the need to replace them unless they fall out or become loose. You may prolong the durability of your crowns and bridges by practicing good oral hygiene and visiting your dentist for regular check-ups and cleanings.
If you live in or around Prescott Valley and Chino Valley, or surrounding areas, give us a call today to schedule your appointment.
Dental Implants
During the last 20 years, dental implants have become a desirable alternative to other methods of replacing missing teeth. Excellent success rates and a range of available options give dentists a variety of new ways to treat and replace lost teeth.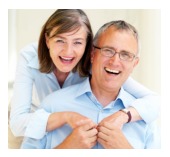 Dental implants play an essential role in restorative dentistry. Because they are permanent prosthetics that are both natural-looking and cosmetically appealing, implants can be used either for cosmetic purposes or for complete full-mouth restorations.
Using Dental Implants in Restorative Dentistry
When a single tooth is lost, other teeth surrounding it may begin to shift, resulting in an unsightly appearance. In the past, bridges were the preferred method of cosmetic restoration, but surrounding teeth had to be damaged in order to support the prosthesis. As an alternative, many patients seek dental implants as a means of improving cosmetic appearance following the loss of a tooth. A dental implant has the look, feel and function of a natural tooth, and it's positioning within the bone where the prior tooth was once rooted prevents other teeth from shifting out of place. The result is a visually appealing smile the wearer can be proud of.
In some cases, all of a patient's teeth need to be replaced due to decay or other oral health complications. The teeth are vital to communication and digestion, so replacement is no longer a matter of cosmetic preference – but necessity. Options for full mouth restoration are limited to dentures or dental implants. More and more patients are choosing implants over dentures, as they provide a permanent solution that requires less maintenance and also preserves more of the natural maxillofacial bones surrounding the teeth.
Who Qualifies for Dental Implants?
Your dentist can evaluate your case and tell you if you are a candidate for dental implants. Structurally, a dental implant is a titanium-based cylinder that replaces the missing tooth root. After a period of time, other parts are placed on the implant to enable your dentist to eventually place a crown (cap) on the implant. Implants can also be used to support full or partial dentures, dramatically improving denture retention and stability.
Most patients with adequate bone mass can have implants, although it varies among individuals. Typically an x-ray and CT-scan are performed to determine if you have enough bone to place the implant, as well as to verify the size and kind of implant that should be placed.
Benefits of Dental Implants
When compared to fixed bridges and removable dentures supported by other teeth or gum tissue, implants offer numerous advantages: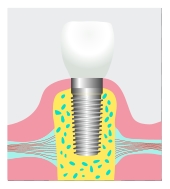 1. Better esthetics:
Since implants are placed in the gum similar to the way a natural tooth is supported, they offer a more realistic and natural look compared to other alternatives.
2. Reduction of bone resorption:
When a tooth is lost, the supporting bone structure gradually recedes. Placing an implant in that empty space significantly reduces the speed of bone resorption and provides stability for this valuable tissue.
3. Retention:
Patients who have experienced removable full or partial dentures know that keeping their dentures in place is always a challenge. Dental implants offer a great improvement to denture retention for all patients. In some cases the denture can be secured to a group of implants with special screws that stabilize the denture completely.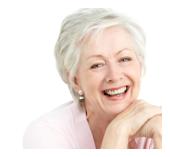 4. Preserving natural tooth structure:
Often the preferred method of replacing a single missing tooth is a bridge. Bridges require extra preparation for the surrounding teeth to ultimately connect 3 or more teeth. This negatively impacts your health by making the task of retaining your teeth more difficult and by often requiring the destruction of existing tooth structure to create room for the new bridge. An implant is mostly an independent unit and does not negatively affect the adjacent teeth.
Looking for a great implant dentist in Prescott Valley and Chino Valley, or surrounding areas? For more information please call our office to schedule your consultation.
Dental Implant Options
We give you options, and you will work directly with Dr. Howden to decide what is the best solution for you.  Two of our most popular implant options are:
ClearChoice Hybrid Dentures

"Teeth in a Day"
All-on-four
Fixed hybrids

Deutsch Removable Bridge (telescopic bridge).  The Deutsch Removable Bridge is considered to be the Mercedes Benz of full-arch prosthetics – zero perceptible movement, but removable for cleansibility.
Dentures
Though many advances have been made in the field of dentistry, loss of teeth is still an ongoing problem. In the United States, 26% of adults between the ages of sixty-five and seventy-five have lost all of their teeth. Currently, there are a number of options available for people who have lost their teeth. One of the most versatile and affordable is a set of removable dentures.
Standard Full Dentures
Standard full dentures are dentures that comprise a full set of upper and lower teeth. This type of denture uses suction to stay in place. They are made of a pliable material which makes suction easy. However, it is for this reason that standard full dentures require routine visits to the dentist. Being pliable, the dentures are susceptible to shrinkage, thus creating an ill-fitting prosthetic that can result in the atrophy of the jawbone.
Partial Dentures
Partial dentures are dentures that replace only a limited number of teeth, not an entire set. Partial dentures are a single piece fitting that is supported by the remaining teeth and gums. They are much more secure than standard full dentures and are more comfortable.
Cosmetic Dentures
Cosmetic dentures, as you can imagine, are made to look as natural as possible. Unlike standard dentures that use a heat curing process which leads to dentures that become ill-fitting over time, cosmetic dentures are made from a special acrylic base that eliminates the possibility of the denture shrinking and warping.
Furthermore, some cosmetic dentures achieve a natural appearance through the use of implants. Implants are installed in the mouth so that the dentures have something to hold onto. The cosmetic denture will either rest on or snap onto the implant. What this does is allow the denture to stay in place without the chance of it moving around, which makes the denture more comfortable than a standard one.
Loss of teeth and expensive treatment options don't have to prevent you from continuing to lead a healthy and happy life. Removable dentures are a suitable course of treatment for many people. You deserve to give yourself the best treatment possible. If you live in or around Prescott Valley and Chino Valley, or surrounding areas, and need a consultation for dentures, give us a call today.
Inlays and Onlays
Inlays and Onlays are restorations that are placed on teeth when the cavity or lost tooth structure is too large to be restored by a simple filling. The process of making an inlay is very similar to a crown. After the tooth is prepared, it is cemented or bonded to the tooth.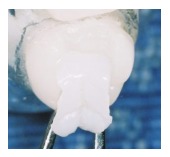 There are different materials that inlays are made of, including gold, porcelain, and composite resins. Porcelain and composite inlays and onlays are cosmetic alternatives to fillings and are very strong compared to regular white fillings. Gold inlays and onlays are also suitable alternatives, but their appearance makes them less popular.
Your dentist will explain when an inlay or onlay is a viable treatment option for you. In general, inlays and onlays can replace most back teeth fillings and are sometimes cosmetically preferred over conventional fillings. At the same time, they are more conservative than crowns.
As far as cost is concerned, because the process of making an inlay or onlay is similar to a crown, its cost is also comparable. But when considering the longevity of inlays and onlays, they can end up costing less than traditional fillings.
If you have any questions about inlays and onlays and you live in Prescott Valley and Chino Valley or surrounding area, give us a call today!
Root Canal Treatment
Every tooth consists of three different layers. The outermost and hardest layer is enamel, and the second layer is dentin. The third is pulp, which is the cavernous space where the live tissue and nerve of each tooth is located.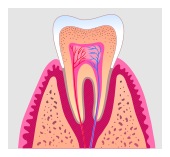 If for any reason the pulp space is exposed to the outside, the tissue becomes contaminated and eventually infected. The exposure of pulp happens in many circumstances, such as when you have a large cavity or a fractured tooth. Your dentist can explain the exact reason for damage to this tissue. In these cases, the treatment is usually root canal treatment.
Root canal treatment is the process of going inside the pulp space and removing the infected, dead tissue. The space is then disinfected and sealed with special materials. Nowadays, root canal treatments are performed with advanced techniques and materials, making them far more comfortable and faster. After root canal treatment is complete, your restorative dentist will usually place a crown on your tooth to safeguard against fracture.
If you have any questions about root canal treatments and you live in Prescott Valley and Chino Valley or surrounding area, give us a call today!
Teeth Whitening
Teeth stains are inevitable due to our consumption of a variety of foods and drinks (soda, spicy food, coffee, etc.). However, advanced teeth whitening technology has enabled dentists to whiten teeth without adversely affecting the tooth structure.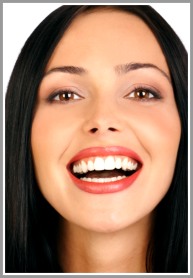 Almost all whitening methods are similar in concept, but some are much more effective because of the way the whitening material is delivered to the teeth. Another contributing factor is the concentration of the material, which is why less potent over-the-counter whitening systems usually don't give patients the results they are hoping for.
The two main methods of professional whitening are tray whitening and in-office whitening. In tray whitening, an impression is taken and a custom tray is made for the patient. Then, a supply of whitening gel is given to the patient and he/she wears the tray for a period of time each day (techniques differ) for a period of time until an acceptable result is achieved. 
In-office whitening is the other means of whitening. Your dentist can give you more detailed information and help you decide which method is more suitable for you and your teeth.
TMJ Treatment (Temporo-Mandibular Joint)
TMJ is the joint that connects the lower and upper jaw. The term TMJ stands for Temporo-mandibular Joint. This is one of the most complex joints in the entire body, capable of forward and backward movement, rotations, and side-to-side movements. TMJ often refers to complications and problems with this joint. Some of the most common symptoms of TMJ problems are:
Pain
Limited movement of the lower jaw
Clicking sounds
Muscle spasms
Locking of the jaw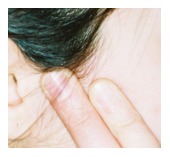 Some potential causes of the disease include genetics, hormones, low-level infections, auto-immune diseases, trauma, and clenching or grinding of the teeth. Diagnosis and evaluation of such conditions are performed by dentists experienced in TMJ problems and treatments. Some common treatments are Night Guards, Bite Guards, and Bite Adjustments. Your dentist can guide you toward the best treatment for you.
If you experience any TMJ problems or symptoms and you live in or around Prescott Valley and Chino Valley, or surrounding areas, please let us know. The doctor will be happy to evaluate your situation and offer the best treatment possible.
Wisdom Teeth Removal
Wisdom teeth extraction surgery is often performed to prevent future dental issues or to correct an existing problem. Around the age of 18, adults have 32 teeth, 16 on top and 16 on bottom and yet the average mouth can only hold 28 teeth. Dental complications can arise when the four extra teeth, known as the Third Molars, or "wisdom teeth" erupt, forcing their way into the space.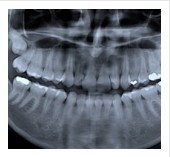 Because your jaw may not have enough space for your wisdom teeth, they can emerge at awkward angles resulting in crowded space. If they erupt they may erupt partially through the gums causing a gum tissue flap to grow over them. Food and germs are more easily prone to get caught under this flap and become difficult to clean resulting in infection.
Your wisdom teeth can also become impacted meaning they become stuck in the jaw and never break through the gums. Serious complications can arise from impacted teeth including infection or damage to the bone, nerves or other teeth.
Wisdom teeth extraction is an out patient surgery and generally requires only a few days recovery time. Local anesthetic is usually used to numb the area around the tooth unless multiple or all wisdom teeth will be removed in which case a general anesthetic is usually used.
During the extraction process the gum tissue is opened over the tooth and any bone on the surface of the tooth is removed. The tissue connecting the tooth to the bone is separated and the tooth is then removed. In some cases the tooth is broken into smaller pieces for easier extraction.
After the tooth is removed, you may need stitches. Cotton gauze is placed over the wound to help stop the bleeding.
Post Surgery
In most cases, the recovery period lasts only a few days. Take painkillers as prescribe by your oral surgeon. Listed below are some post-op surgery tips.
Change the cotton gauzes periodically to keep the wound clean.
 Be careful to avoid biting your lip, tongue or cheeks post surgery as a result of the applied anesthesia.
To minimize swelling, you can apply ice packs to the sides of your face where surgery was performed.
Avoid using a straw during the healing process. The sucking movement can loosen the blood clot and increase the healing time.
After the first day, gently rinse your mouth with warm salt water several times a day to reduce swelling and relieve pain.
If you live in or around Prescott Valley and Chino Valley, or surrounding areas, call our office to schedule a consultation or fill out an online appointment request form to find out if you should have your wisdom teeth taken out. Our oral surgeons will gladly answer any questions you may have.
Veneers and Laminates
This is one way to quickly get that beautiful smile. Veneers and Laminates are a thin shell of porcelain or resin that is bonded to the surface of the teeth. This can change their shape, shade, and position to improve the cosmetics of your teeth and smile. They are also used to replace and restore any lost tooth structure where indicated.
Your dentist will do a complete examination of your teeth to determine if veneers are ideal for you. Veneers often provide the opportunity to dramatically transform the aesthetics of your teeth and smile.
Veneers can enhance the shape of your teeth, make your teeth as white as you want, and give you the smile you have always desired. Additionally, Veneers are bonded to your tooth structure, which gives them strength.
Since they are very thin, Veneers are considered one of the most conservative cosmetic treatments available. Most of the time, very little or no tooth structure is removed before placing veneers. Ask your dentist how veneers can improve your smile.
If you have any questions about cosmetic dentistry and veneers and you live in Prescott Valley and Chino Valley or surrounding area, give us a call today!
View our Video Library of Dental Procedure Videos
Use the left or right arrow on each edge of the image below to navigation through our video collection.